Removals Harlesden NW10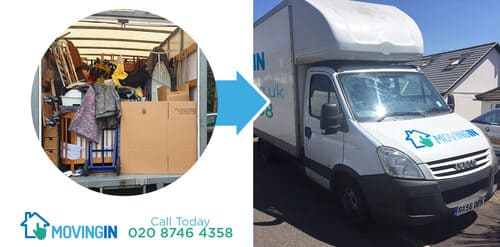 Are you looking for a continetal move with a London removals company.
We are much more than a man with a van.
Based in Harlesden, we are a top UK removals company], with local knowledge and the ability to safely transport your possessions over to Europe. We have a huge range; NW6, NW2,NW4 and NW5 are all well within our reach. We even stretch as far NW3, NW8 and NW7, so you whatever you are looking for in a european removals service, trust the premier name in local London removals companies.
House Removals Harlesden, NW10 Made Easy
Moving In isn't just the top removals company in London.
We aren't just a UK renowned courier company.
If you are moving onto the continent we have got you covered. Whatever you need in Hampstead or most Colindale we can take care of it. If you have a large house move in Primrose Hill or simply a furniture move in Kensal Rise you can call us on 020 8746 4358 today to get moving! Equally, if you are moving into the area and would like some more information, click on the relevant link below; Hampstead, Colindale, Primrose Hill and Kensal Rise.
Testimonials
Roy Campbell
Got a man with a van from Moving In for a quick move to Harlesden and I should say that this was easily the best removals I've gone through. The house mover was an absolute professional and helped me through it all and I learned a lot about moving from the man. Very happy that I chose them for the job and I will make sure to recommend this expert service all around NW10. They deserve all the compliments, surely.
Brian D.
I had the details of my family's move covered. All I had to do was find a suitable removal company. The one I picked for the task was Moving In. What won my interest was the initial contact I made with them. When I contacted their phone number, I was greeted by the friendly Lisa, who was very patient and professional. She answered all of my questions and even offered me a free quote. That is another thing I immediately liked about them - the affordable price of their service. I had already contacted several other companies in Harlesden, NW10 and none of them were even close to the price quote I was given by these guys. On top of it, I was offered a book now discount and that settled it - I had their company on the moving case and awaited their arrival. The rest went pretty smooth - on moving day their team came on time, worked very carefully to get all of my belongings loaded and then set off for my new home. It wasn't long before the unloading was done and I was ready to start unpacking. Great job in every aspect!
Shana L.
Thanks to Moving In, the furniture relocation went swiftly and effortlessly. I simply hired their movers to come over and pick up the sofa, then they drove off and dropped it off at my mum's house in Harlesden, NW10. I have rarely had the pleasure of using such a swift service and I am very glad that I listened to my friend when she offered it. Thank you!
Matt Carver
I hate asking for help and I do most of my jobs and chores by myself. But for my move to Harlesden I did have to hire a removal van from Moving In. I did most of the work, of course, but the van was really nice and the driver knew all the good roads in NW10, so it was a good removals service, I do admit.
Removals Harlesden NW10
Removals Harlesden Prices

Based in the heart of London at our Harlesden base we know London like the back of our hand.
This means we can plan properly to ensure you have a stress free move, because we understand what to expect from the different parts of the capital.
We know what to expect from your new flat in NW10 or NW1, we probably know more about your new house in NW11 or NW9 than even the current owners do and we have plenty of experience of the apartments in NW6. If you want to get to know your new area as well as we do, check out these links;
, NW1, NW11, NW9 and NW6.
Local Removals Harlesden Best Prices
Removals NW10 Prices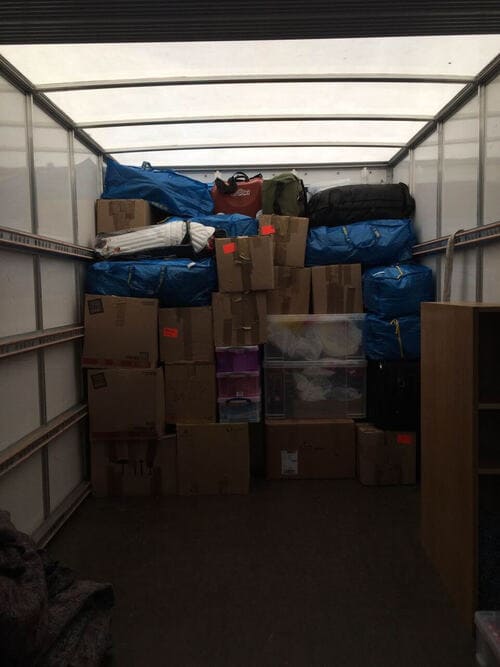 Moving In is one of the most flexible and personal removal companies UK customers can instruct.
Our services include helping with house removals, student moving and office removals in Camden, Marylebone and Primrose Hill.
We always make sure our service is tailored to your specific needs, no matter how big or small the job. If you want a man and a van for a simple equipment move, we can provide this, and if you are looking to move house or office, we can supply the best sized vehicle and number of workers to help you. Any type of move in Harlesden is within our remit. For more information on the area itself, visit
Removals Harlesden Like No Other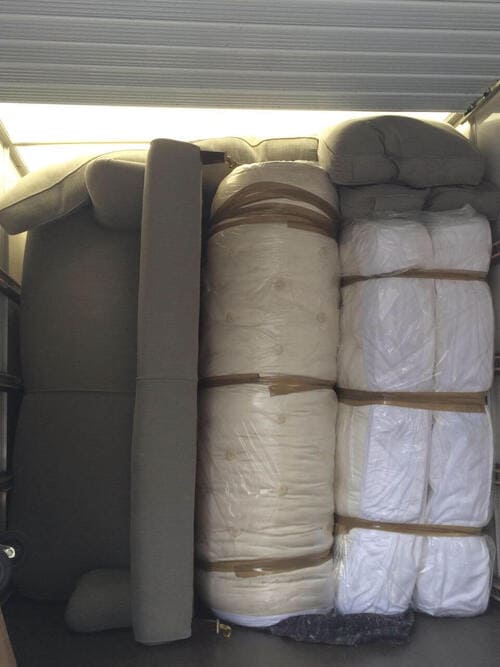 So if you want to avoid the stereotypical stresses and strains that are associated with moving house or office removals, then call us: the removal company that can eliminate all of your removal anxieties.
Our broad range of provisions for movers in Dartmouth Park, Kensal Green and Kilburn can make moving house as easy as it should be, rather than the struggle it so often is.
We offer movers in NW6, NW2 and NW4 the chance to hire a removal van, or to make use of our packing service and to enjoy our min with a van customer friendly approach to helping you.
Harlesden
We also offer:
Harlesden Movers
Relocation Services NW10
Moving and Storage Harlesden
Harlesden Moving Services
Removal Company NW10